Thank you for registering! We sent you a confirmation email; please click the validation link to confirm your subscription.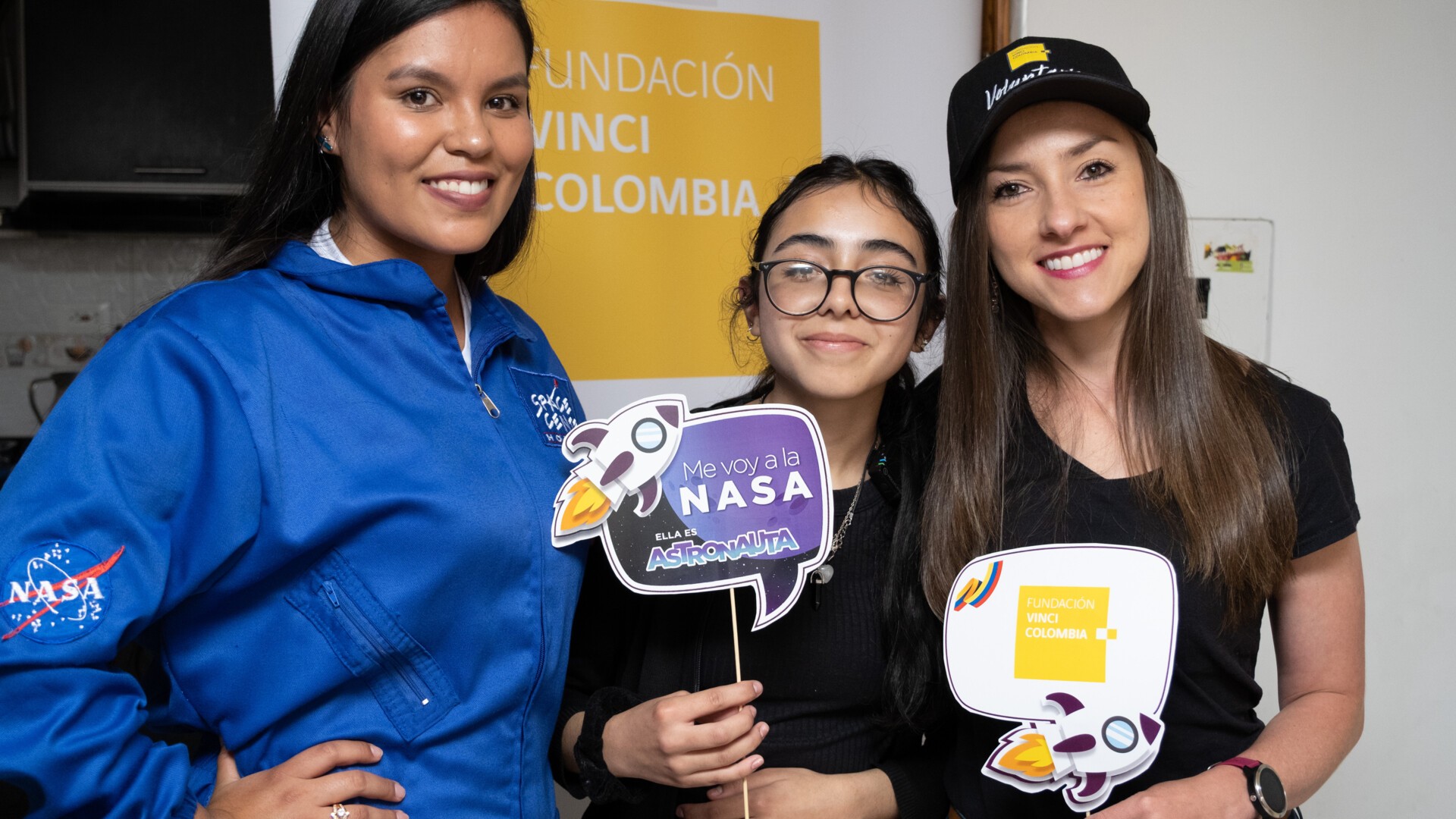 From highway to space: two crew members of 'She is' Foundation in Colombia will visit NASA Space Center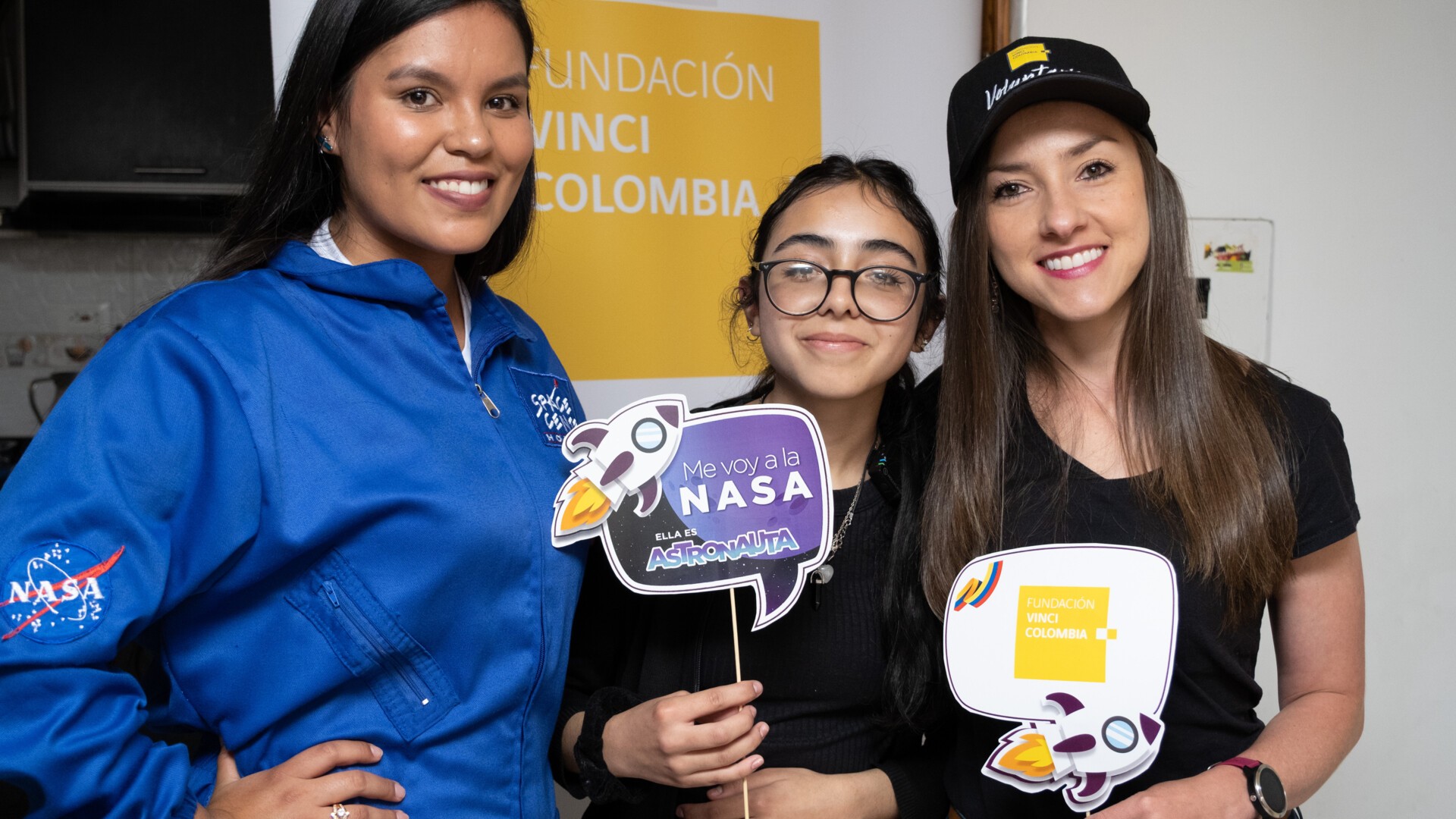 Sponsored by the VINCI Foundation in Colombia, two young women will be taking part in the 'She is an Astronaut' programme and will have the opportunity to visit one of the most advanced technology centers in the world: the NASA Space Center Houston in Texas!
Silvana Cuadros Cifuentes, a 12-year-old girl from Silvania (Cundinamarca), and María Angélica Páez Parra, a 16-year-old girl from Soacha, live in areas around the Bogota-Girardot highway operated by Via 40 Express and VINCI Highways in Colombia.
They are part a group of 35 underprivileged girls with STEM (Science, Technology, Engineering and Mathematics) skills attending a one-week long immersive camp at the NASA Space Center Houston.
During this week, Silvana and María Angélica will have activities in robotics, programming, rocketry, lectures with flight directors and spaceflight simulations, and experiences in moon habitats.
With this selection, the group of girls between 11 and 16 years old seek to break the gender stereotypes around STEM skills, by giving them the opportunity to live a unique experience and improve through education their life conditions and those of their families. These two girls were selected among 5.259 kids from all over the country who signed up to fulfill their dreams.
"I am very proud of being part of this trip, and I know that many girls will also want to take part in this experience", said María Angélica.
"We are very happy that Silvana and María Angélica may live this experience, have more tools to develop their skills and be inspired by all the stories that they will know in the program. The Foundation is happy to support "She Is" in their job to boost the potential of girls in these areas", said Lina María Hurtado, VINCI Foundation Director and Communication Manager at Via 40 Express.
The activity had the participation of more than 800 girls from the municipalities of Soacha, Tenjo, Tocancipá, Melgar, Girardot, Fusagasugá, Silvania and other municipalities in the area of influence of the VINCI Group companies, which include: VÍA 40 Express, VINCI Highways, Soletanche Bachy Colombia, VINCI Construction Grands Projets, VINCI Construction Terrassement Grands Projets, Freyssinet Tierra Armada Colombia y Water Management International -WMI-.
This way, "She Is" continues with the project to inspire girls in Colombia to do make the impossible possible. The organization has the support of, besides VINCI Foundation, Ecopetrol, the Medellin Mayor's Office, Organon, SoftServe, UN Women, among others.
VINCI Concessions is an international player in transport infrastructure. We leverage our integrated model to design, finance, build, operate and maintain more than 90 airports, motorways and rail projects in 23 countries, through our subsidiaries VINCI Airports, VINCI Highways and VINCI Railways. We are committed to shared growth with regions, and are actively making mobility ever more sustainable, efficient and innovative.