Thank you for registering! We sent you a confirmation email; please click the validation link to confirm your subscription.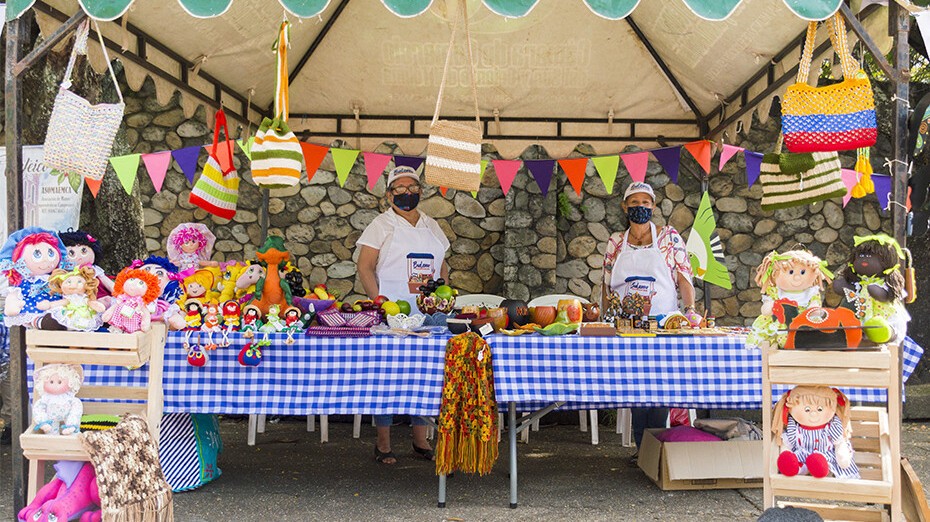 VINCI Concessions and VÍA 40 EXPRESS have successfully organized the second agricultural boulevard on the Bogotá -Girardot road in Colombia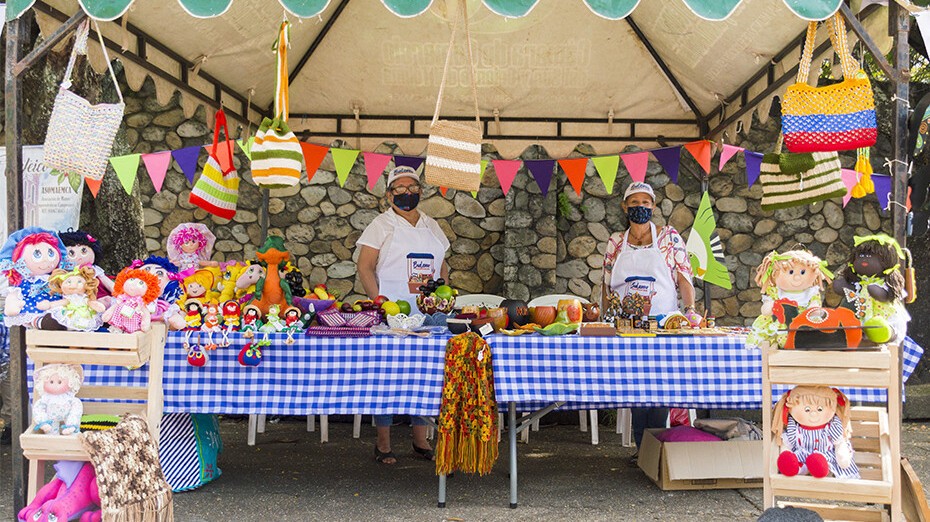 VINCI Concessions and Vía 40 Express carried out the second version of the event as part of the commemoration of the Day of the Peasant, with the aim of contributing to the economic recovery of the communities surrounding the Bogotá-Girardot road corridor. The second agricultural boulevard took place in Nilo, in the province of Cundinamarca, in collaboration with the Ministry of Agriculture and Rural Development, the Rural Development Agency (ADR), the Agency of Reincorporation and Standardization (ARN), the Colombian Air Force (FAC), the Traffic Police and Transportation.
The event was attended by 12 associations, represented by 20 farmers, producers and craftsmen, whose members exhibited and marketed their products directly. In addition, in this version, the reincorporated people of the ARN who belong to the Territorial Space of Formation and Reincorporation (ETCR) La Fila, located in the municipality of Icononzo, Tolima, participated in the event.
Thanks to this showcase organized by VÍA 40 EXPRESS (VINCI Concessions), these associations and cooperatives have achieved sales of more than 11 million pesos (COP), through the commercialization of 110 products, including fruits, vegetables, handicrafts, clothing, processed products, among others.
Francois-Régis Le Mière, General Manager of VÍA 40 EXPRESS, stated that "at the Concession and our shareholders Conconcreto and VINCI Highways, a subsidiary of VINCI Concessions, we are very proud and happy to have organized this event, which has allowed us to make local entrepreneurs visible. For us, these initiatives represent a reactivation and articulated work between the public and private sectors, because a road concession is not only about operating and building an infrastructure project, but it implies integrating into a territory, meeting its communities and establishing links with the local population.
With this type of space, small and medium producers are supported and the commitment of the National Government and the Concession to contribute to the reactivation of the agricultural sector of the country is highlighted.
In turn, the Minister of Agriculture, Rodolfo Zea, said that "this event is an example of peace in legality, where the RNA shows how ex-combatants are now productive and promote their economic and social development. The VIA 40 EXPRESS is doing vital work for the community, where we can see how the public sector, private sector and security forces are promoting the economic reactivation of the region. Thank you to the Concession, the Rural Development Agency (RDA) and the Agrarian Bank for allowing this space for farmers and producers."
This initiative is also further proof of VINCI Concessions' commitment to developing positive mobility and supporting communities by encouraging the emergence of initiatives led by associations, NGOs or citizens' groups to respond to the major socio-economic and environmental challenges facing local communities.