Thank you for registering! We sent you a confirmation email; please click the validation link to confirm your subscription.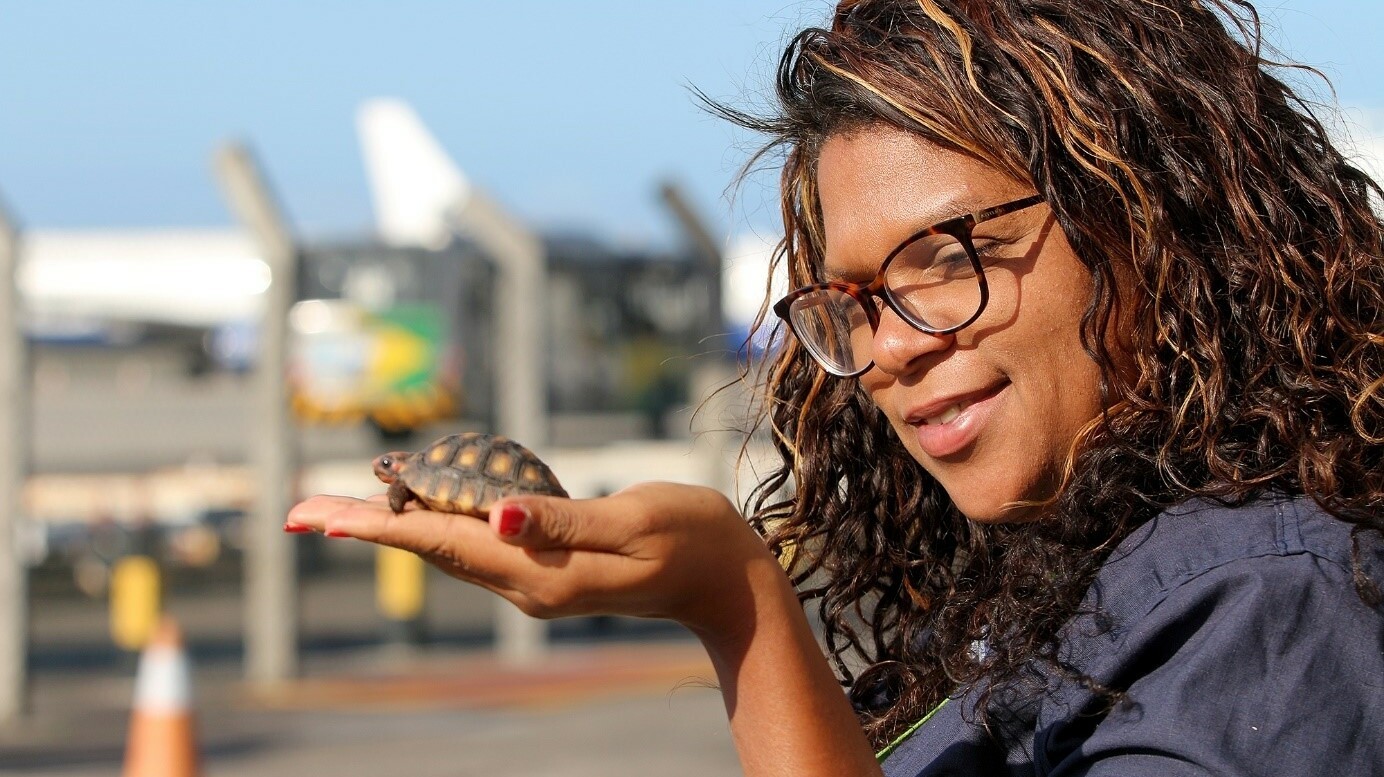 VINCI Airports signs the Buckingham Palace Declaration, an international reference for the fight against wildlife trafficking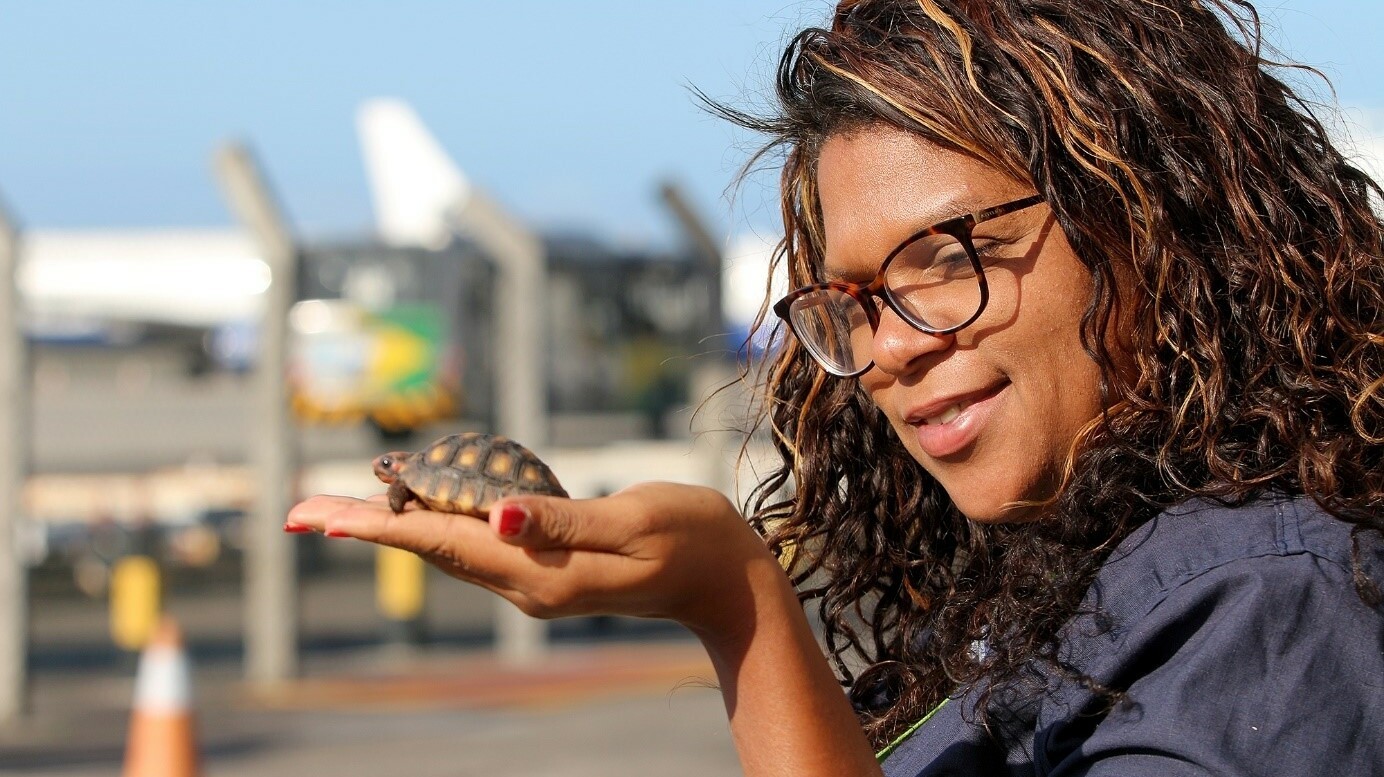 Pursuing its commitment to protecting biodiversity, one of the pillars of VINCI Concessions' environmental policy, VINCI Airports has ratified the Buckingham Declaration and joined the United for Wildlife Transport Taskforce, an international partnership for the fight against species trafficking. With more than 65 airports operating in 12 countries in Europe, Asia and the Americas, VINCI Airports is the largest airport network to join the taskforce.
Although international wildlife trade, involving volumes of several hundred million plant and animal specimens each year, has been legally regulated by CITES since 1975, illegal wildlife trade is the fourth most lucrative transnational trade in the world and is growing at around 5-7% per year.
It is one of the major threats to biodiversity. Furthermore, crimes against terrestrial and marine living resources directly affect the economic, social and political development of the countries concerned. VINCI Airports network is committed to help blocking illegal wildlife trafficking routes around the world through the 11 commitments of United for Wildlife's Buckingham Declaration, a landmark agreement committing to take real steps to shut down the routes exploited by traffickers of the illegal wildlife trade moving their products.
Adopt a zero tolerance policy for illegal wildlife trade.
Raise awareness of the extent and consequences of illegal wildlife trade.
Promote the Declaration to those in the transport sector to sign.
Develop mechanisms to receive timely information on the transport of suspected illegal wildlife.
Improve data systems to screen potential illegal wildlife shipments.
Identify and promote reporting systems for collaborators.
Improve staff training to detect, identify and report suspected illegal wildlife trade.
Develop a system for reporting suspected illegal wildlife trade to customs and law enforcement authorities.
Inform law enforcement authorities of shipments suspected of containing illegal wildlife and refuse, if possible, to accept or ship such shipments.
Establish an interdisciplinary team working with customs and law enforcement authorities to combat illegal wildlife trade at key ports.
Support the development of mechanisms by the World Customs Organisation and national customs authorities to facilitate the detection and prevention of illegal trade in wildlife and wildlife products.
As a consequence, the 65 airports in the VINCI Airports network will have access to resources and participate in regional working groups to identify challenges specific to their region, traffic routes, and build capacity.
Convinced that we have a role to play alongside the other actors concerned, in all our geographies, VINCI Airports has been deploying for several years actions with its airports to raise awareness of biodiversity preservation and responsible tourism in travel destinations.
London Gatwick airport recognized by the Wildlife Trust Biodiversity Benchmark
The Biodiversity Action Plan at London Gatwick, operated by VINCI Airports, was recognized by the Wildlife Trust Biodiversity Benchmark for the eighth year running. In 2022, 20 environmental surveys were therefore carried out to list the 2,383 species found on the 75-hectare site. The airport is also partner to a number of associations, such as Surrey Butterfly Conservation, the British Trust for Ornithology and the Gatwick Greenspace partnership.
A biodiversity center at Salvador Bahia airport
Salvador Bahia airport in Brazil has inaugurated a complex for sustainable development, which encompasses an effluent treatment plant, a waste processing facility and a biodiversity center that aims to develop initiatives to protect local wildlife. In addition to once more receiving "Green Airport Recognition" from ACI Latin America-Caribbean, the airport was also named the most sustainable in Brazil by the national civil aviation agency and has just obtained ISO 14001 certification.
Actions to reach net zero emissions and for local biodiversity in France
In France, Toulon Hyères and Lyon-Saint Exupéry airports aim to become the country's first to reach net zero Scope 1 and 2 CO2 emissions in 2023 and 2026 respectively. To capture the residual emissions of these two airports, VINCI Airports has launched two local low-carbon label reforestation programs in Lyon in the Lavandou forest, an highly sensitive area regarding ecological values, with the Rhône Departmental Council and the French forestry agency (ONF), which will consequently have important co-benefits for local biodiversity. VINCI Airports has also just signed a partnership with the region's Chamber of Agriculture to develop greenhouse gas reduction and capture projects through its new crop cultivation method.
Ian Cruickshank, United for Wildlife Transport Taskforce Manager, said: "Wildlife crime poses an international threat to our planet, health and security. That's why we're thrilled to be able to welcome VINCI airports into the United for Wildlife Transport Taskforce. By bringing 65 global airports into the partnership, VINCI will play a critical role in United for Wildlife's mission – making it impossible for criminals to trade in wildlife products."
The Buckingham Declaration, adopted in 2016 and managed by the Royal Foundation in the United Kingdom, aims to fight wildlife trafficking by promoting the collaboration of transport actors, mainly maritime and airport. It aims to facilitate the sharing of information with the competent authorities, in particular customs, and to raise awareness among the various airport stakeholders of the fight against species trafficking.
Related news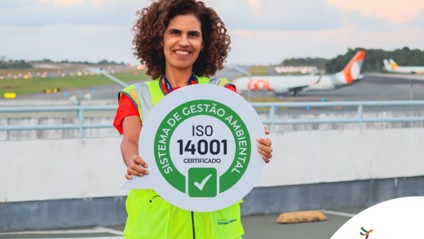 Salvador Bahia Airport, part of the VINCI Airports network, received the ISO 14001 certification. This is the first time in Brazil that an airport has been recognized with the inte[...]